Spring is here!
by / Apr 01, 2023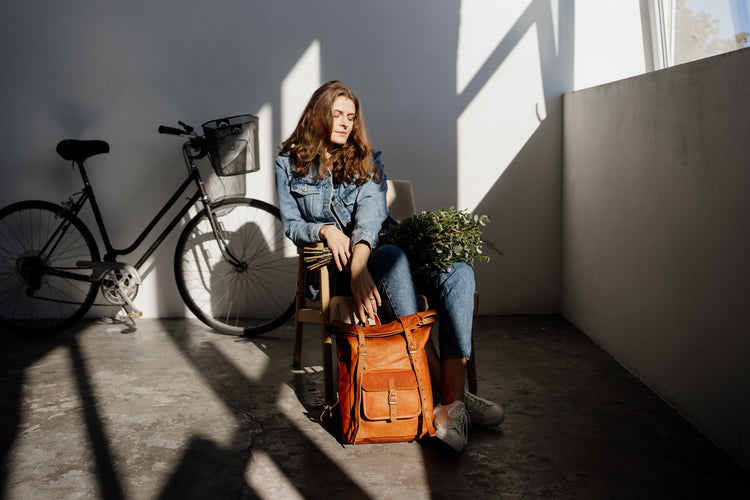 The days are getting longer, the skies are getting bluer, and we can see the season changing. Spring is the time of rebirth and growth, and for many people a time to go through their old things and refresh their wardrobe for the new season. A question a lot of us face is how to revamp our wardrobe without falling into the trap of overconsumption. Sound like you? Read on for our top tips.
1. Host a clothing swap with friends
Pool your resources and exchange clothes you no longer wear with your friends. It's a win-win, with everyone getting something new to them, without any waste! Plus, it's a great excuse for a party!
2. 

Get crafty!
Take the clothes you're not in love with and turn them into a one-of-a-kind creation. Turn long sleeves into short sleeves, dye that sweater a new color, or add a cool patch to those ripped jeans.

3. Set yourself a closet challenge
For a week challenge yourself to make outfits using those items you never wear. You might surprise yourself and fall in love with them. Even if you don't, you can now sell or donate them without worrying you'll regret it.
4. Avoid mindless browsing
We've all been there, when you wander into that store with no intention of buying anything and somehow end up with a new sweater or some impractical boots. Whether online or in person, it's easy to get distracted browsing. To avoid impulse buys, we recommend shopping with intention (and preferably with a list!)


5. Avoid micro-trends!
We know - those Y2K minis are cute, but will you really want to wear it next year? Or even next month? Think carefully about trends, and only follow the ones that really align with your personal style.

6. Choose your basics in durable materials
The word basics gets thrown around a lot in fashion, but these aren't the same for everyone. Sure there's jeans and a crisp white tee, but maybe your basics are patterned palazzo pants and a silk robe. Point is, choose the clothes and accessories that make you happy and find them in durable materials with high quality construction. Natural materials like silk, cotton, linen, and leather are much more durable than their synthetic counterparts.


7. Take care of your favorite items