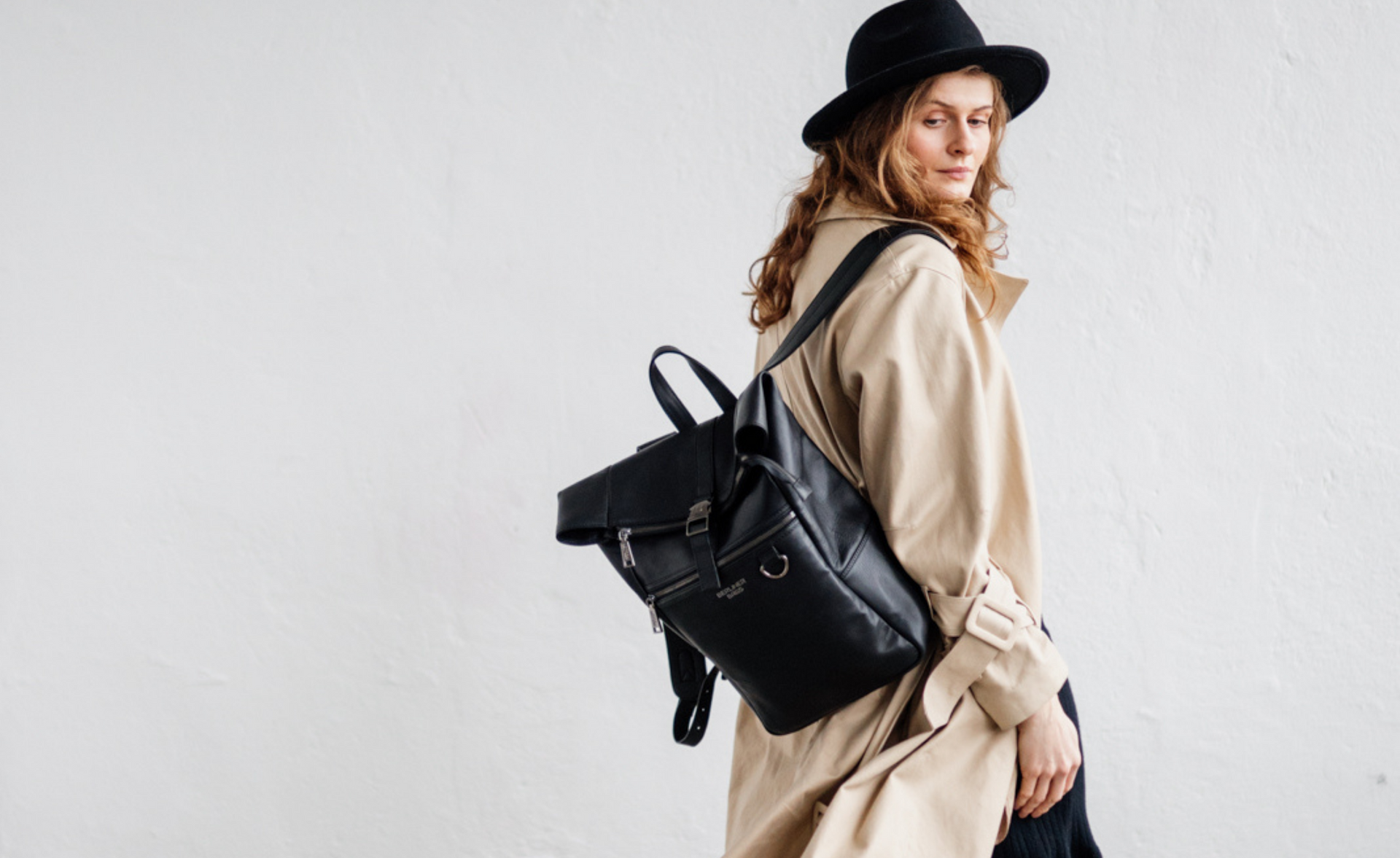 Premium Collection
Premium Collection
high-quality leather bags with a premium finish
The bags from our premium collection are made from full grain cow leather. Full grain leather is leather that has not had the surface altered (aside from removing the hair). Because the top of the leather is not sanded or split, it's an extremely durable and long lasting material and its natural surface gets softer and shinier with age.
WHAT MAKES OUR PREMIUM LEATHER BAGS UNIQUE?

The main advantage of traditionally tanned leather is that it is simple to dye, water-resistant, and remarkably supple/soft. There are almost no limitations for creativity and your bag can be any color you want. As a result, you'll find our Premium leather collection to be vibrant, colorful, and exceptionally fashionable – radiating a fabulous vintage effect with a strong sense of traditional workmanship. Our Premium leather collection is currently availabale in two colours, black and dark brown.

For the Premium Berliner Bags collection, we use only premium leather and the highest quality of "OKK" zippers. "OKK" zippers are also used in other luxury brands like "Hugo Boss", "Tumi" and many more. When it comes to material, we only source the highest grade leathers. We handpick our leather to ensure the highest quality that can provide increased strength and resistance to pull and tear. We have also designed specific zipper pullers made of metal with Berliner-Bags logo to make our collection shine & stand out in the crowd. This approach has seen us come with high fashion content products exuding luxurious looks and the finest of finishes.

We are solidly rooted in the philosophy that everyone deserves to have a high-quality and long-lasting bag. And with the critical knowledge of leather selection, we strive to keep our products competitively priced by working directly with manufacturers as a best practice to deliver high-quality & affordable luxury bags that'll satisfy our customers.

All our traditionally tanned bags are made in India and we guarantee excellence in quality for all our products!
.marquee { --space: 2rem; --gap: var(--space); overflow: hidden; user-select: none; gap: var(--gap); } .marquee__group { flex-shrink: 0; gap: var(--gap); min-width: 100%; animation: scroll var(--duration-mobile) linear infinite; } @media only screen and (min-width: 1024px) { .marquee__group { animation: scroll var(--duration-desktop) linear infinite; } } @media (prefers-reduced-motion: reduce) { .marquee__group { animation-play-state: paused; } } @keyframes scroll { 0% { transform: translateX(0); } 100% { transform: translateX(calc(-100% - var(--gap))); } }