Why leather bags are ideal christmas gifts
by / Oct 12, 2021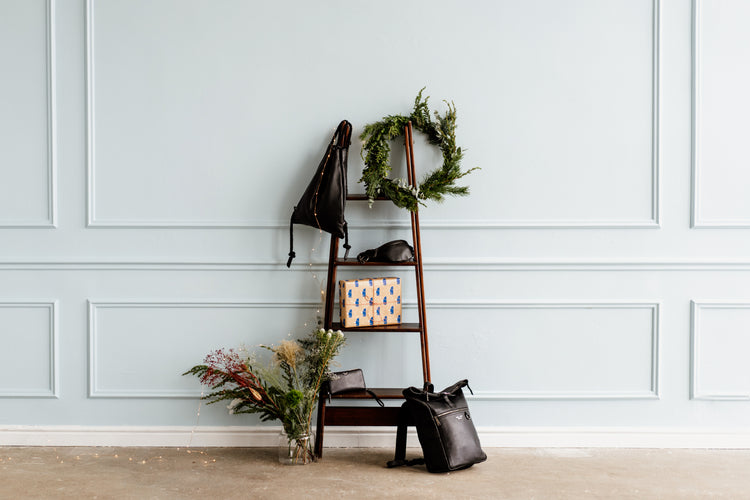 Looking for a Christmas gift? Why not invest in a leather bag?
Here are the top ten reasons why leather bags make perfect Christmas presents.
1. For him & for her 💑
Leather is a unisex material that stands for elegance as well as coolness. Our backpacks, travel bags, wallets and messenger bags are designed for everyone!

2. Stands the test of time 💪
High quality leather, fair & sustainable manufacturing and attention to detail make our products stand the test ot time. That's why your loved ones will have their leather Christmas gifts forever and will probably even pass those pieces on to the next generations.

3. For every age group 👵
Leather accessories are perfect for every age group. Your grandparents will appreciate the value of a nice leather bag. But also the younger generations will find joy in their leather Christmas gifts. Leather backpacks are still in trend!

4. Sustainability 🌱
Christmas often relates to excessive consumption. With our leather bags we follow the slow fashion approach. By gifting fashion pieces made of natural materials you can contribute to a more sustainable world and a more conscious consumption.

5. Everyday companion💼
A bag is one of the most important pieces in a wardrobe because it has to fit to different outfits everyday. Get your friend a bag as a Christmas gift that makes their everyday life more fashionable & convenient.

6. Fits every lifestyle 👔
Traveler, student, fashionista, sustainability advocate, working mom, creative artist or business person – our Berliner Bags leather pieces adapt to every lifestyle and individual need. You never go wrong with a classic leather bag Christmas gift.

7. Timeless ⏲
Minimalistic leather bags are like smart investments. One leather bag will be a lifelong companion. Gift your loved ones something that lasts and stays with them!

8. Uniqueness ✨
Each bag has its own unique color pattern that tells its own story and gets darker with time. Get your friends a Christmas gift that ages with them and that is as unique as them!

9. For every season 🌄
Summer, Autumn, Spring and Winter: Leather bags can be used all year!

10. Practical & Spacious 📐
The best presents are those that do not only look good but are also useful. Our bags are designed to combine practicality and minimalism while looking fabulous with every outfit. Different sizes, hidden pockets and special features make our bags stand out!

11. And the best thing 🎁
You can hide more presents inside of them! Get inspired by our collection and choose the perfect gifts for your loved ones!